Map link for location and directions
We originally focused on the Vietnam Era but have since moved to recognize all Veterans and POW/MIA's. There is a second memorial representing present the most recent conflicts. The main task is the placement of flags in a large diamond-like shape. We setup the outline and the flags are placed inside with a black field in the center representing those still unaccounted for.

Friday June 10th

Show up at Falls Township Park at 9:00 AM and help us place them in the ground. Rain or shine. Work ends when all are placed. Bring friends the more the merrier.



Saturday June 11th

Free concert and day of reflection 12 pm till done



Bands
TBA

Sunday June 12th



12:00 PM Motorcycle Run from Bristol Township Bldg to Falls Park. Ceremonies begin after motorcycle arrival. Speeches, salute, and a conversion of the number of black POW flags to American flags for all who have been recovered since last year. Then about ½ hour after ceremony we replace all flags back in totes.
































































Now you can realize the size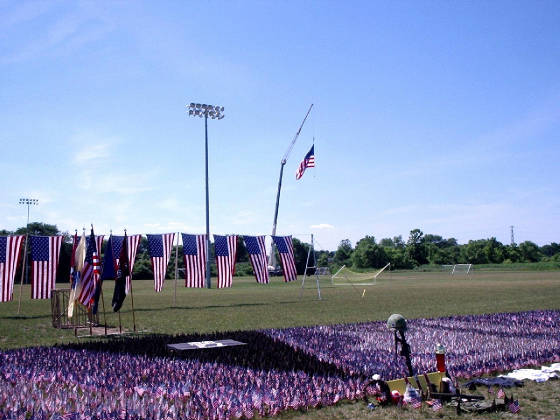 Falls Community Park Map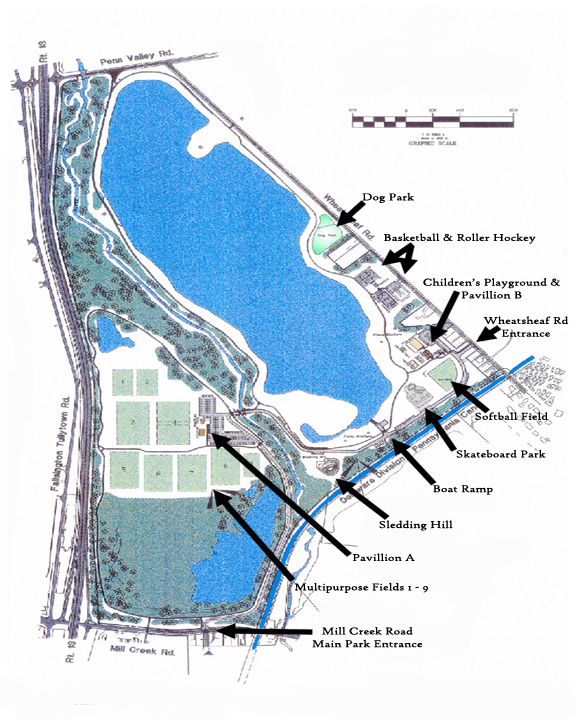 Focus for event at Pavllion A